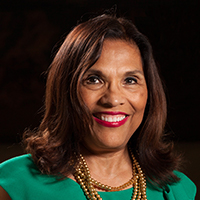 Mary Lou Lugo
Sr. Executive Assistant
(512) 462-4300
mlugo@remove-thisgahcc.org
Mary Lou Lugo is currently the Sr. Executive Assistant to the President and CEO of the Greater Austin Hispanic Chamber of Commerce, Luis A. Rodriguez. Mary Lou also serves as co-liaison for the Board of Directors and staff liaison for the Greater Austin Hispanic Chamber Foundation Board, the 501c (3) arm of the GAHCC. She also serves as the staff liaison for the Health and Wellness Committee as well as the education committee.
She has lived in Austin all her life. She was married to the love of her life, the late Daniel Lugo for 25 years and together they owned and operated a very successful printing company, 4D Printing. She also was the sole proprietor of 4D Productions a HUB certified woman owned printing company. Prior to being an entrepreneur, she worked for Lockheed Martin Austin for 16 years.
She has two sons, Jason who is an entrepreneur and Jonathan who resides in San Francisco working for Lotus Biscoff the maker of the famous Biscoff cookie.
Mary Lou has given her heart and soul to the GAHCC for the last 9 years. She is passionate about the members and has been grateful for the people she has met during her service to this chamber.
In her spare time, Mary Lou loves traveling to visit her son in San Francisco and spending time with her Austin familia.