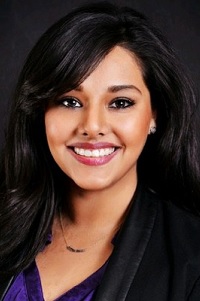 Campos Consulting Group, LLC
Lorena Campos established her career as a government affairs professional as an office administrator and event coordinator for the Texas Trial Lawyers Association (TTLA), one of the most prominent and political statewide trade associations in Texas. Within three years working with TTLA and a successful professional introduction to the Capitol, legislative staff and elected officials, Lorena provided extensive support services to the Public Affairs team and other senior staff to ensure that the association's legislative goals were met by preparing messaging materials for legislators, organizing legislative receptions, and coordinating schedules for executives and in-house lobbyists.
To further expand her potential and explore opportunities, Lorena decided to propel her career as a government affairs professional and began to work at a well-established bipartisan Austin firm, Texas Strategy Group, as their Government Affairs Legislative Director. During her four years and two full sessions at the firm, Lorena represented the firm's over 20 clients' ranging from corporations, trade associations, coalitions and public sector entities throughout the state. She served as a client liaison and advocate to key elected officials and stakeholders, specializing in relationships and legislative interests at the State Capitol with a focus on strategy planning and messaging, client advocacy, political action committee management, business-to-business connection development, and key decision-maker access.
As a Rio Grande Valley native, Spanish speaker, and fourth generation Texan, Lorena has been able to cross the isle to both party lines. She continues to have very strong ties to her community and Hispanic background and is a qualified SBE/MWBE (Small, Minority and Woman-Owned Business Enterprise). Lorena holds a BA in Mass Communications and Public Relations from Texas State University in San Marcos, Texas.